The chimera of crypto art: Queer artists explode onto the premier marketplace
Artists and curators Laurel Charleston, Nicole Ruggiero, and Sam Clover discuss their respective exhibitions, SuperTrans and ICONS, and the importance of queer artists on the blockchain.
June is widely known to be a month of celebration. A time when a tremendous portion of the global population recognizes the profound joy and satisfaction in commemorating the affirmation and dignity of LGBTQ+ peoples around the world. In solidarity with this month-long moment of self-expression and delight, SuperRare invited three queer artists to curate exhibitions that will inhabit not just the Web3 marketplace, but also the debut physical gallery space that the platform recently opened in the art-rich New York City neighborhood of Soho, showcasing digital art in a more traditional setting. The show brings two separate curations together into a single space. "
SuperTrans
," curated by Laurel Charleston, collects eleven transgender, nonbinary, and gender nonconforming artists currently working within the crypto art space. "
ICONS
," a joint curatorial effort by Nicole Ruggiero and Sam Clover (Planttdaddii), spotlights outspokenly queer artists who ardenly embrace their identities while simultaneously uplifting the voices of other LGBTQ+ creators. The melding of the two curations is, at once, honoring the work of these queer artists and establishing much needed fellowship within the larger community of Web3 creators.
The word "queer" can, itself, be a somewhat muddled term. Reclaimed by those whom it was initially meant to abuse, it describes not only a broader conceptualization of sexuality and gender identity, but also an ideological standpoint from which those who identify as such may maintain a perspective that is decidedly outside of a cisgender, heteronormative purview. Clinical psychologist and sex therapist, Chris Donaghue, described queer as being "about non-normativity, creativity, and diversity far beyond homonormative culture." In this context, the word could be considered a concise rally point around which the LGBTQ+ community can unite. The term, which in today's vernacular may seem a bit quotidian, is decidedly rooted in a history of mis- and underrepresentation, so as "SuperTrans" and "ICONS" come together during SuperRare's SuperQueer programming initiative, the concept of community is very much at the heart of it, endeavoring to celebrate these creative voices and carve out, for them, genuine space in an otherwise un-queer sector.
With "
SuperTrans
," Laurel Charleston, brings together artists from all over the world who are not merely masters of their craft: they are propelling those crafts beyond their current boundaries. "This is a celebration of gender variance in fine art," she said, "and gender variance, more specifically, on the blockchain." Charleston, an outspoken advocate for LGBTQ+ issues and rights, was thrilled to be approached by SuperRare to curate this event, and that excitement has in no way diminished as the opening date approaches. She views this as an opportunity to uplift voices that are still being overlooked as we shift further into the decentralized, and purportedly more inclusive, Web3 sector. Charleston herself has seen and experienced, firsthand, marginalization even within her own community. When describing her position as Assistant Conductor of the Queer Urban Orchestra in New York City, a post she's recently vacated, she observed that the leadership was only interested in showcasing the voices of white, gay men. "That's something that happens so often, especially in America, where we focus on one category or one identity that has the most privilege in these spaces, and forget about the rest of the artists that still don't have a voice." Charleston noted that while it has become more common to see LGBTQ+ persons boosted in their various sectors, trans, nonbinary, and gender nonconforming artists are still placed on the backburner, failing to receive the same degree of visibility and monetary compensation as other queer individuals.
Nicole Ruggiero and Sam Clover's "
ICONS"
employs a somewhat different approach to curation by focusing on those queer artists who are vociferious about their queerness while producing work in the Web3 sphere. The two artists, who met by way of Twitter just over a year ago, scoured social media to find artists who fit this bill and, in doing so, realized that there really weren't very many. Part of the challenge was the anonymity of the space. The ability to control one's public persona on the web often lends itself to more marginalized voices hiding the things that peripheralize them, and while there are plenty of out artists creating crypto art, not many of them were as outspoken about it as the two curators envisioned for this exhibition. Clover understood this in relation to her own journey as a Web3 artist, reflecting, "when I first started getting into NFTs, I was a little shy about coming forward with who I am because I thought it would affect the way people collected my work." In many ways, it is that exact mentality that the two are looking to combat through this curation. By bringing these artists together, all of whom are not simply out, but "loudly" so, the two curators are creating a community that lauds itself, but aims to extend that joy and praise to other queer creators minting NFTs. The artists represented in "
ICONS"
are "people who are actively giving back to their community, whether it's online or local," Ruggiero said. "Just being public and connecting with other [queer] people."
When I first started getting into NFTs, I was a little shy about coming forward with who I am because I thought it would affect the way people collected my work.
— Sam Clover
The combining of these two separate curations into a single, physical gallery show is a significant manner in which this event is establishing queer community within Web3. While the two exhibitions are saluting distinct groups, there is obvious overlap under the greater LGBTQ+ umbrella, and by bringing them together, while still honoring their respective unique experiences and perspectives, the exhibition is creating something that is greater than the sum of its parts. Charleston explained that Web3 has offered a more expasive concept of community for queer people because it affords them the ability to support one another not just verbally, but financially, thereby stimulating the local economies of the queer and trans communities across the globe. Historically, the idea of community within the queer world has been an incredibly sacred concept, and this exhibition is ushering these communities into the decentralized sector, elevating both the platforms of these collected artists and the overall prominence of queer artists in the space. Clover and Ruggiero noted that queer community within the sector is currenly quite sparse, citing QMODA as one of the sole hubs for queer crypto artists aside from somewhat disparate Twitter Spaces and Clubhouse groups. "Right now, the queer crypto community makes up still only ten percent of my Twitter," Clover lamented. "It's terrible. It's very small and everyone knows everyone. Getting people into this curation who people might not know was pretty difficult. That's why we're thankful we were able to branch out."
This SuperQueer event is, in a lot of ways, a magnificent opportunity for all three, a reality that isn't lost on them. Each expressed palpable enthusiasm about the exhibitions, noting that the most rewarding part was the chance to onboard so many new trans and queer artists to the SuperRare platform. "…I brought on [to 'SuperTrans'] three of the only transgender artists I could find on SuperRare. Quite literally," Charleston commented. "So with 'SuperTrans' we are literally tripling the amount of visible transgender people on this platform." While this is no small feat for a single exhibition, when one considers the vast number of artists represented on the premier marketplace, it is clear that there is still a lot of work to do when it comes to equitable representation of trans, nonbinary, and gender nonconforming voices. Charleston expressed that the project was challenging largely because she was chiefly concerned with being sure that all of her artists were represented in a manner that they want and need to be, a right easily taken for granted but often denied of trans individuals. Of the three curators affiliated with these exhibitions, only Ruggiero has had prior experience in that realm, having curated previous shows for their own past project, Post Vision, in addition to one in affiliation with VICE Magazine. They cited, as part of their baseline curatorial philosophy, a desire to work with artists who are deeply invested in their techniques, having developed them to notable degrees.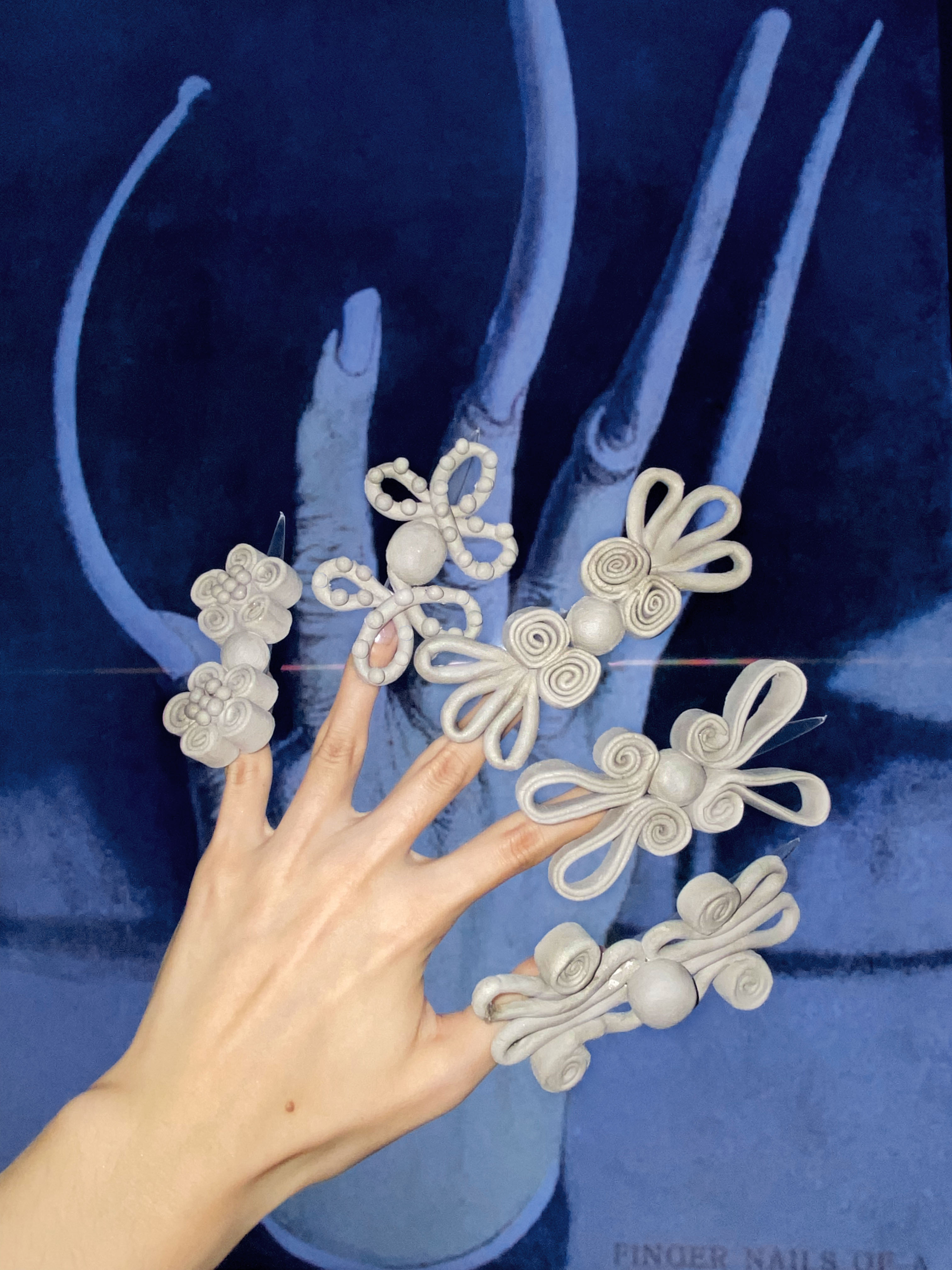 With SuperTrans we are literally tripling the amount of visible transgender people on this platform.
— Laurel Charletson
There is no publicly available data regarding the number of queer artists and curators working in the crypto art space, which in itself is telling. Queer people are frequently overlooked in demographic research, and when it comes to NFTs, there isn't much data to begin with;
most existing data relates to gender disparities in NFT sales
. But Charleston, Ruggiero, and Clover's respective observations about the crypto art space reveal what appears to be a commonly understood reality for queer people: too few queer artists have the visibility, the platforms, and the tools they need to succeeed.  
When one takes a look at the artists who will be presented in this gallery event, the talent, creativity, and breath of mediums is nothing short of staggering. The three curators have done a remarkable job in selecting artists who represent the theme of their respective exhibitions while concurrently indicating various other cross-sections of artistic interest. In addition to her incredible work using her own body as a canvas for magnificent explorations of painterly prowess, Charleston has brought in artists like Cyshimi, whose work explores the breathtaking intersection of sculpture and nail art; Zak Krevitt, a photographer whose chaotic digital manipulations question the limitations of not just queerness, but humanity; and Yosnier, whose stylized illustrations at once gild an immense pain, while implying the type of obfuscated meaning often found in a deck of tarot cards. At the same time, "ICONS" offers a variety of impeccable video art and 3D-modeling: from the sexually-charged, gentle body horror of Cymoonv's silicone-like scenes; to the lithe undulations of Tyler Givens' heaven-fallen humanoids; to the captivating strength of Wu Woman's martial art forms. Clover and Ruggiero have also included their own new piece, featuring a nonbinary character named "Fish," battling their way through a New York City reimagined as a vibrantly colorful, platformer video game environment. When one takes a step back to consider all of these works as a collection, the scope of artistic perception is remarkable, clearly presenting a multifaceted conception of humanity, while simultaneously offering intriguing postulations on the nature of our future.
The entirety of this collected gallery event has all the elements to ensure a stellar exhibition. The curators have put in considerable effort to be certain that the queer community is not only accurately represented, but that one visiting the show can't help but to glean an understanding of the impressive aptitude and inherent avant-garde imaginations of the represented creators. And now that the exhibition is almost open, the curators can take the time to really enjoy all that they've assembled. When considering what they're most anticipating about the gallery event, Ruggiero stated, "I'm excited for us all to hang out and be proud, really," which, at the end of the day, is the underpinning element of the entire endeavor: queer and trans pride as a shared experience, celebrated and offered up as an act of love. Poet and scholar Donika Kelly, ending her
Love Poem: Chimera
, writes, "What strong neck, what bright eye. What menagerie / are we. What we've made of ourselves," and indeed, the power of a community seeking, finding, and honoring its own queer beauty is something of which we can all be immensely proud.
SuperRare Labs Senior Curator An interviews ALIENQUEEN about psychedelics, death, and her journey in the NFT space.
SuperRare editor Oli Scialdone considers the social experience of provenance and its relationship with community in the Web3 space.
SuperRare Labs Senior Curator An interviews ALIENQUEEN about psychedelics, death, and her journey in the NFT space.